You can use many simple processes to make your Palm Beach County home more appealing to potential buyers. Especially in the luxury real estate markets of Wellington, Ocala, and Palm Beach, these are the best ways to increase your offers — and to get the best sale price in the shortest amount of time.
Eight tips for increasing offers on your home for sale
Have your Palm Beach home inspected before listing
One of the best ways to increase the number of offers is to ensure your home is in tip-top condition. The easiest way is to hire a professional home inspector,
whom your real estate agent can recommend
, to check your property ahead of listing it. The inspector will notify you of needed repairs, which are often due to changes in the building code for the area. You should consider the age of your home's upgrades, like kitchen appliances, washer and dryer, and the cabinetry, countertops, and hardware in the kitchen and bathroom. If any of these are approaching a decade of use, it could be well worth the investment to replace them ahead of listing.

Improve curb appeal
Curb appeal is key to attracting offers in Palm Beach County. If your home doesn't look attractive on the street, potential buyers are less likely to want to look inside or notice its pictures online.


Luckily, there are easy things you can do to improve your home's curb appeal:
Keep your lawn and garden well-manicured and free of debris
Plant colorful flowers that will be in bloom when you list
Pressure wash your driveway, walkways, and siding, or hire a professional
Paint your front door and add new hardware
Keep your gutters clean and in good condition
By following these tips, you can be sure your home will make a great first impression on potential buyers.

Hire an experienced real estate agent
When selling Wellington real estate or homes for sale in Ocala, it's essential to choose the
right real estate agent
. Look for an agent with extensive, recent experience with sales in your area. They should have plenty of examples of previous sales they've closed and should have a tested strategy for marketing, showing, and selling homes in Palm Beach County. Professional agents can help you increase the number of offers you receive and ultimately get the best price possible for your home.

Competitively price your Palm Beach County home for sale
If you want to receive multiple offers, it's essential to price your home competitively. This can be tricky and should be calculated using comparative market analysis. You don't want to lose money by listing at a low price, but you also don't want to deter potential buyers by listing at a price far above comparable homes on the market.


The best way to price your home is with help from your professional
real estate agent
. They can help you compare your home's features and amenities to other homes in the area that have recently sold. With their help, you can give yourself the best chance of receiving multiple offers.

Hire a stager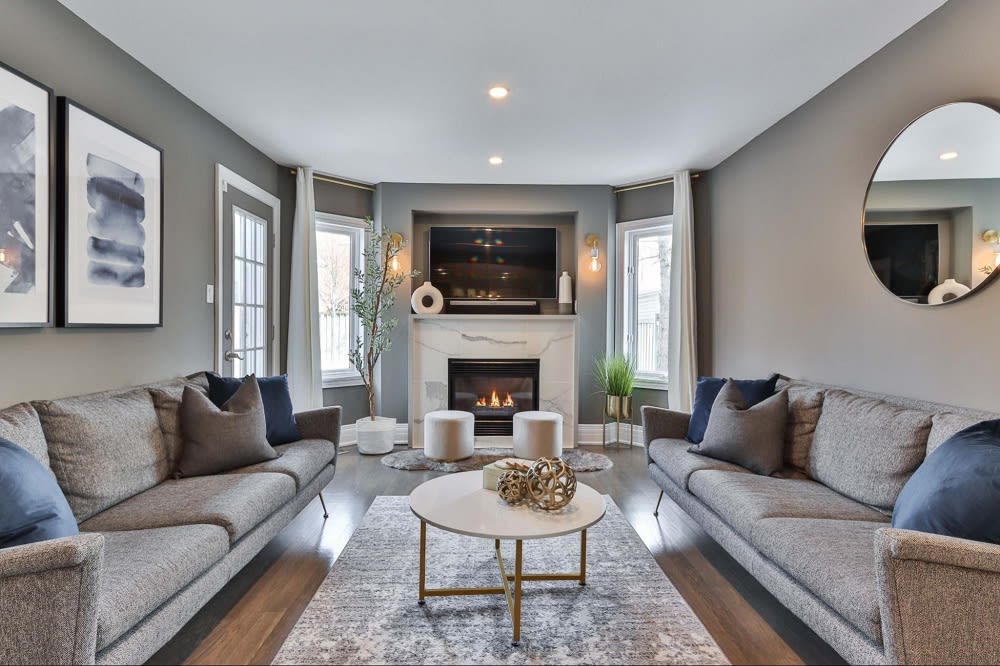 One way to make sure your home looks its best is by hiring a
professional stager
. A stager will help you rearrange your home's furniture and decor to make it look more attractive to potential buyers. A stager can help declutter and remove personal items to help set a clean stage. If you want to avoid the costs of hiring a professional stager, it's always helpful to
check in with your agent
and get advice on items to remove and other small changes that should help speed your home sale.

Use professional photos and video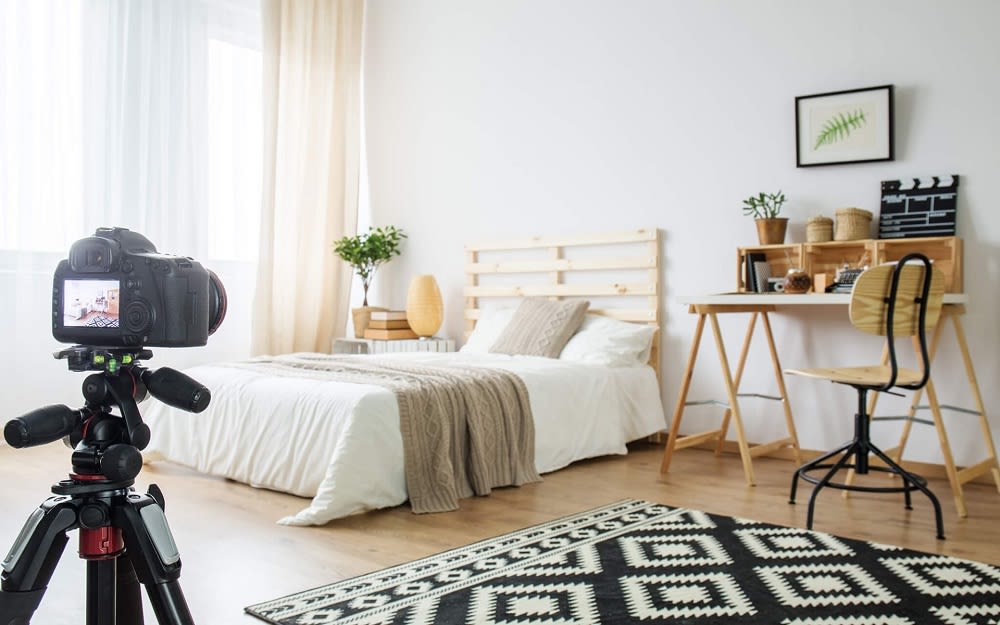 Photo Courtesy of Covered by Surfaces
Another way to increase the number of offers on your home is by hiring a professional photographer and videographer to capture high-quality images and videos. This will give potential buyers a better sense of what your home looks like and help them see its full potential. In addition, by using professional photos and videos, you can be sure your home will stand out from the competition when buyers are searching online.

Schedule showings back to back
When you list your home for sale, it's important to schedule as many showings as possible. This will allow potential buyers to see your home and compare it to others in the area. It's an excellent way to generate multiple offers since buyers will see other prospective purchasers entering and leaving. By scheduling showings back to back, you can be sure potential buyers will jump at the chance to make an offer on your Palm Beach County home in the hope they can snag it before another buyer does.

Set an offer deadline
When selling a home in a hot market, you can increase the number of offers received by setting an offer deadline. This strategy will encourage potential buyers to act quickly if they want to buy your Palm Beach home for sale. It also gives them a sense of urgency and encourages them to put their best foot forward with their offer.
Ready to list a Wellington home for sale?
With the help of an experienced real estate agent, you can be sure to find the right buyer for your home. If you're ready to list a Wellington, Ocala, or Palm Beach home for sale, contact The Drahan-Keiser Team today. This
local team of experienced realtors
closed over $25 million in homes during 2021 and is expected to close more than $35 million in 2022. Drahan-Keiser's core values are simple: honesty and integrity in all things,
unparalleled service
regardless of price point, and creating a win-win environment for both their clients and staff.
Whether you're ready to buy or sell in Palm Beach County, reach out to The Drahan-Keiser Team for the best local guidance and customer service.