If you're planning to purchase equestrian real estate in
Wellington
to winter your horses, luxury real estate in
Ocala
, or a Palm Beach mansion as an anytime getaway, the Drahan Keiser Team is your best resource. We want to help you find the perfect home in these niched-down neighborhoods. Before searching for your dream property, here are a few things to know.
1. Winter Equestrian Capital of the World
Charles Oliver Wellington initially purchased Wellington in 1951. It was 18,000 acres of swampland next to the Everglades. Since then, it has transformed into an equestrian hub where you will find lavish homes with beautiful stables that house well-bred horses for jumping, polo, dressage, or leisurely hacks around large estates.
Shows
During the winter months, horse professionals and enthusiasts flock to Wellington as competitors and spectators of the Winter Equestrian Festival, the longest-running equestrian sporting event in the world. It attracts professional and amateur riders from around the world. You may even glimpse famous people like Bruce Springsteen and Bill Gates, both of whom have daughters who compete at the highest levels on the International Show Jumping circuit.
Polo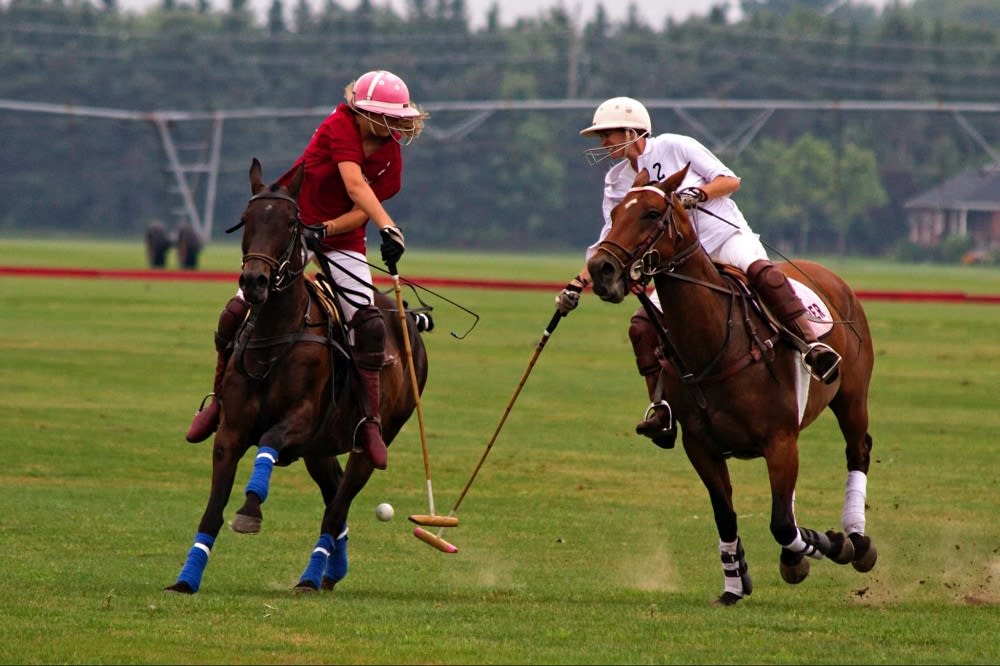 The International Polo Club Palm Beach is another considerable attraction over the winter. You can watch a fast-paced 22-goal professional polo game every Sunday while sipping champagne and stomping divots during half-time with Palm Beach County's most affluent residents.
Equestrian communities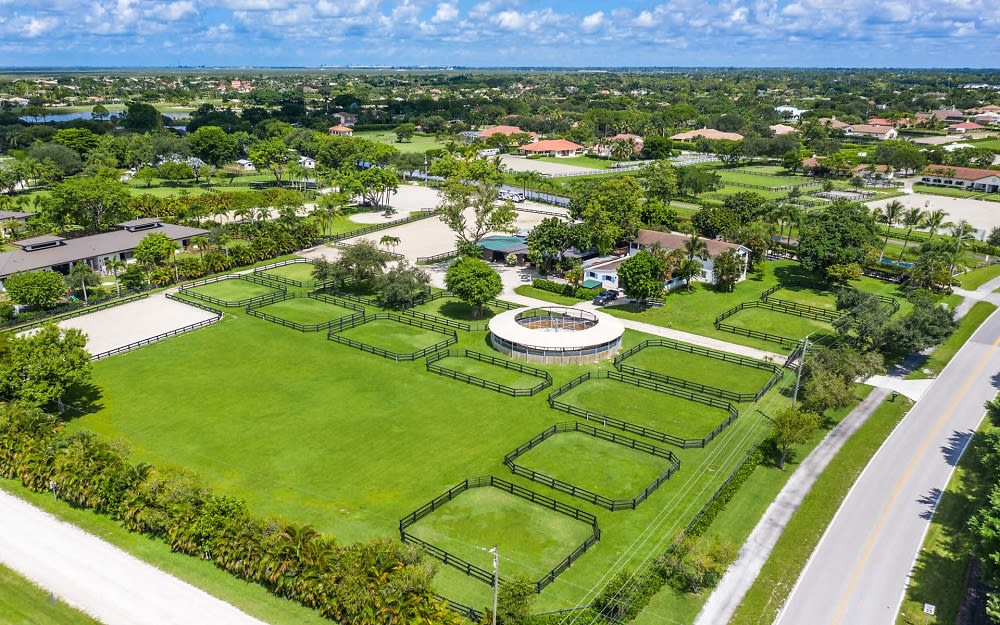 There are several prominent equestrian communities in the Village of Wellington when you are looking for equestrian real estate in Wellington.
Palm Beach Point
borders the Everglades National Park and boasts large estates with stately homes, extravagant stables, and extensive acreage with paddocks and groom quarters.
Saddle Trail and Paddock Park
are equestrian venues with large, luxurious properties in a large tranquil neighborhood. Although several outdoor activities are available, the principal attraction is riding. Residents of Saddle Trail and Paddock Park can take advantage of over 200 miles of riding trails right in their backyard. Both the above communities are within hacking (and golf cart) distance to the Winter Equestrian Festival and the Global Dressage Festival, making them valuable locations for festival participants.
2. Palm Beach living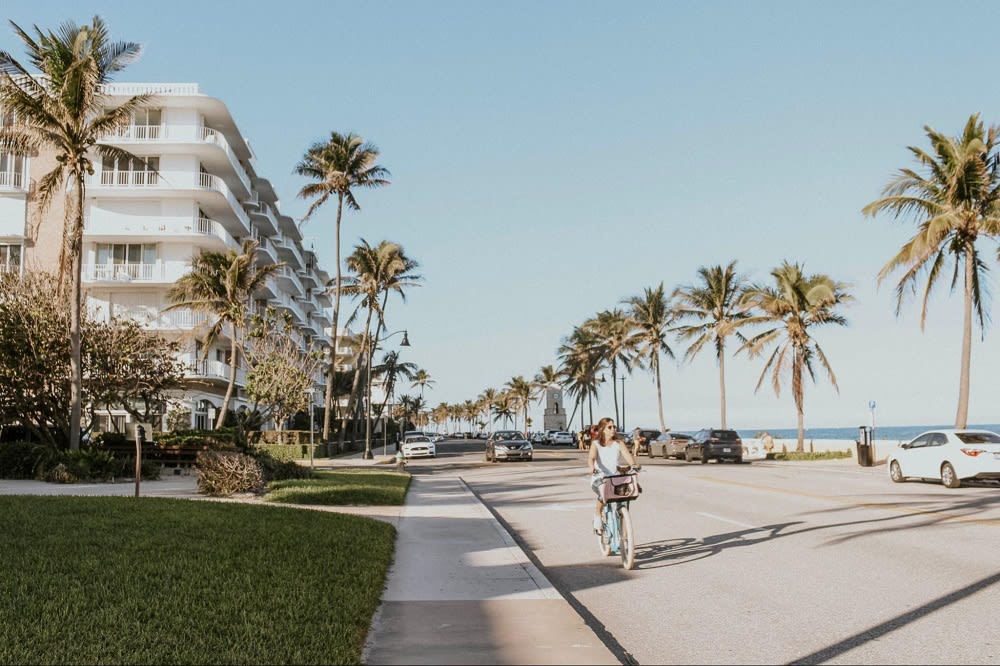 You can live in a Palm Beach mansion and still be close enough to Wellington for all the equestrian activities. Palm Beach, often called "The Island" by locals, has gorgeous ocean views, palatial estates, and three golf and country clubs not far from your front door.
Featuring a wide array of luxury retailers and top international restaurants, Worth Ave. is the crux of The Island. The avenue runs east-west for just over a half-mile, making it ideal for a casual stroll. Many storefronts offer luxury women's clothing (such as Lilly Pulitzer, Gucci, and Altona). The avenue is also home to some of the best Italian restaurants in Florida, like BiCE Ristorante and Cafe Via Flora.


Palm Beach is not part of the hustle and bustle of the equestrian show atmosphere. You can watch a Sunday polo match or spend the day watching the Grand Prix show jumping at the showgrounds in Wellington and still make it back to your home on The Island to watch the sun go down on your terrace while you enjoy a glass of wine. Palm Beach is the optimal spot to be a little outside the equestrian hub while staying nearby.
3. Ocala is "The Horse Capital of the World"
Ocala officially became "The Horse Capital of the World" in 2007. It has the perfect, mild climate throughout the year, rolling green hills, and rich soil fortified with limestone calcium that built solid bones for foals growing into robust champion racehorses.
A rich history in racing
Before Ocala became "The Horse Capital of the World," it was known for its successful thoroughbred breeding farms. Rosemere Farm was the first to establish a thoroughbred breeding program in 1936. Since then, thousands of successful racehorses have been bred, raised, and trained out of Ocala; 13 of them have won at least one Triple Crown Race, while the esteemed Affirmed captured The Triple Crown in 1978.
The World Equestrian Center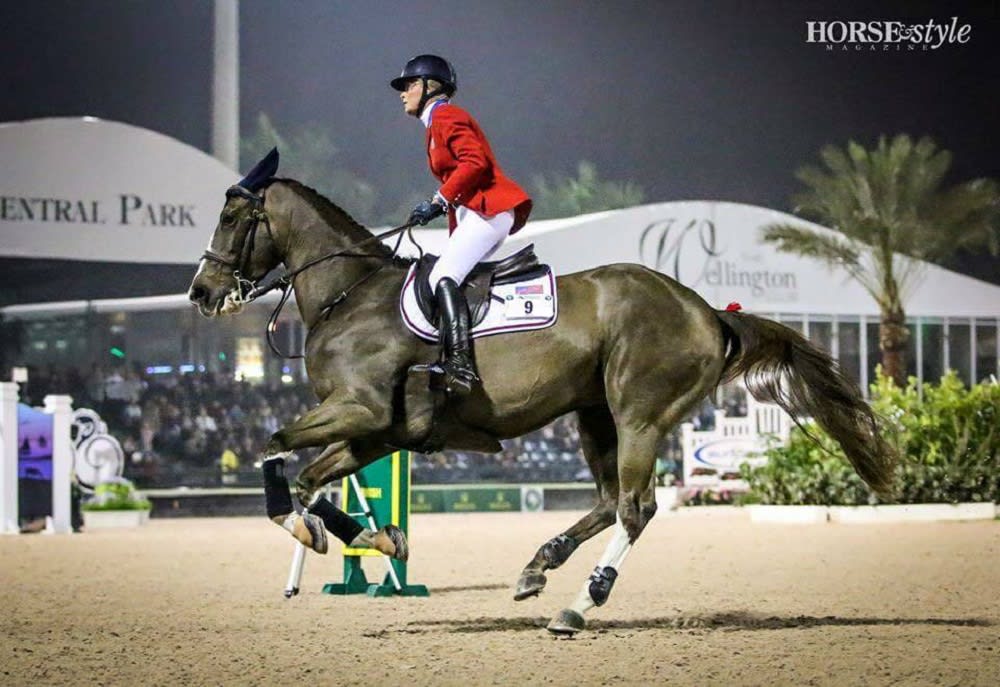 Photo courtesy of Horse & Style Magazine

The World Equestrian Center (WEC) in Ocala is a 300-acre, world-class equestrian complex that hosts many equestrian events throughout the year, including hunter/jumper, polo, eventer, dressage, and breeding shows.


Among several other exciting occasions, The WEC hosts the Premier Equitation Cup, which debuted in Wellington before moving to Ocala's facilities in 2021. The event sees a field of the best junior athletes compete under the lights in jumping, flat, and a test phase; at stake are prestige and a $100,000 purse.


The WEC also hosts Hunter Derbies (typically two-round competitions where riders negotiate natural fences in a series of jumps), an annual Grand Prix (prestigious winter jumping competition), and October's "The Championship Show," which features various western classes: western pleasure, hunter, reining, ranch, trail, and more.
HITS Ocala Circuit
The HITS Ocala Winter Circuit is another series of prestigious horse shows that draws national and international riders worldwide. Competitors can win prizes ranging from $50,000 to $200,000, and the series concludes with Grand Prix Show Jumping, a competition worth $1 million to the winning rider.
Live Oak International
Live Oak Stud is a 5,000-acre breeding farm only 15 miles outside Downtown Ocala that is famous for turning out world-class thoroughbred racehorses. It also hosts Live Oak International, a world-renowned equestrian event for show jumping and driving. The show regularly draws up to 10,000 spectators over four days.
Golden Ocala
Equestrian real estate in Ocala ranges from massive breeding farms and training facilities with thousands of acres to tranquil communities for equine enthusiasts and their families.
Golden Ocala
Golf and Equestrian Club is an exclusive gated community with lavish homes, an 18-hole championship golf course, and an Equestrian Club that borders the World Equestrian Center and is only 15 minutes from Downtown Ocala.
The Equestrian Club has luxury stable choices for your horses, including 8-stall, 6-stall, or 4-stall options and daily care. You also take lessons in your discipline, with your horse, and at your riding level. If you just want a relaxing ride, you can take advantage of trails and fields inside the club.


If you are an equestrian and are ready to buy a Wellington horse property, want a Palm Beach mansion, or a luxury home in Ocala,
the Drahan-Keiser Team
has the knowledge and experience to find you the exact property that suits all of your needs. Betsy Keiser is a local of South Florida and specializes in luxury, equestrian, and investment properties. Jen Drahan is a lifelong equestrian with extensive horse and real estate knowledge. Together they will find you the ideal property that suits your every need.

*Header photo courtesy of The Drahan-Keiser Team